The Best Golf Cart Battery in America & Canada!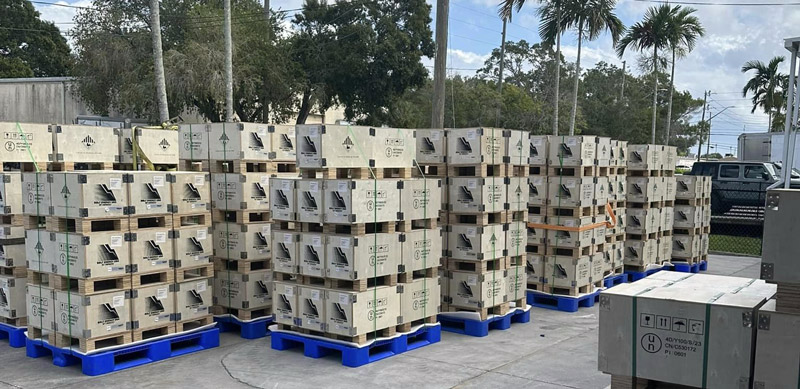 When it comes to choosing the best golf cart battery, it's essential to recognize that batteries do not share uniform qualities. The battery type you opt for has a substantial impact on your golf cart's performance, overall efficiency, and durability. Various types of golf cart batteries are available, each carrying its own set of advantages and disadvantages. So, which battery type offers superior longevity, swift charging, and an enhanced golf cart driving experience? At BOLT ENERGY USA, we firmly believe that our LiFePO4 lithium golf cart battery stand as the premier choice for golf cart owners nationwide.
Lithium LiFePO4 Batteries for Golf Carts
Lithium LiFePO4 battery have emerged as the best golf cart battery among enthusiasts.
Originating in the mid-1990s, these high-capacity batteries are composed of lithium iron phosphate, delivering superior efficiency when compared to traditional lead-acid and AGM batteries. Lithium LiFePO4 batteries have gained widespread acclaim for their lightweight and compact design, heightened energy density, extended lifespan, minimal self-discharge, low maintenance requirements, and minimal environmental impact. These batteries outlast lead-acid alternatives by a factor of 4-6, and they incorporate a built-in battery monitoring system to safeguard against overcharging and voltage irregularities making it the best golf cart battery.
Lithium-ion batteries stand as a more advanced alternative for golf carts, recognized for their significantly prolonged lifespan relative to lead-acid counterparts. With proper care and maintenance, lithium golf cart batteries can endure anywhere from 8 to 12 years or potentially longer.
Notably, Lithium LiFePO4 batteries have embraced contemporary technology by incorporating Bluetooth connectivity. This feature empowers golf cart owners to oversee and regulate their battery's performance and health using a smart device. Thanks to Bluetooth connectivity, real-time data on battery voltage, maintenance alerts, and state of charge are easily accessible.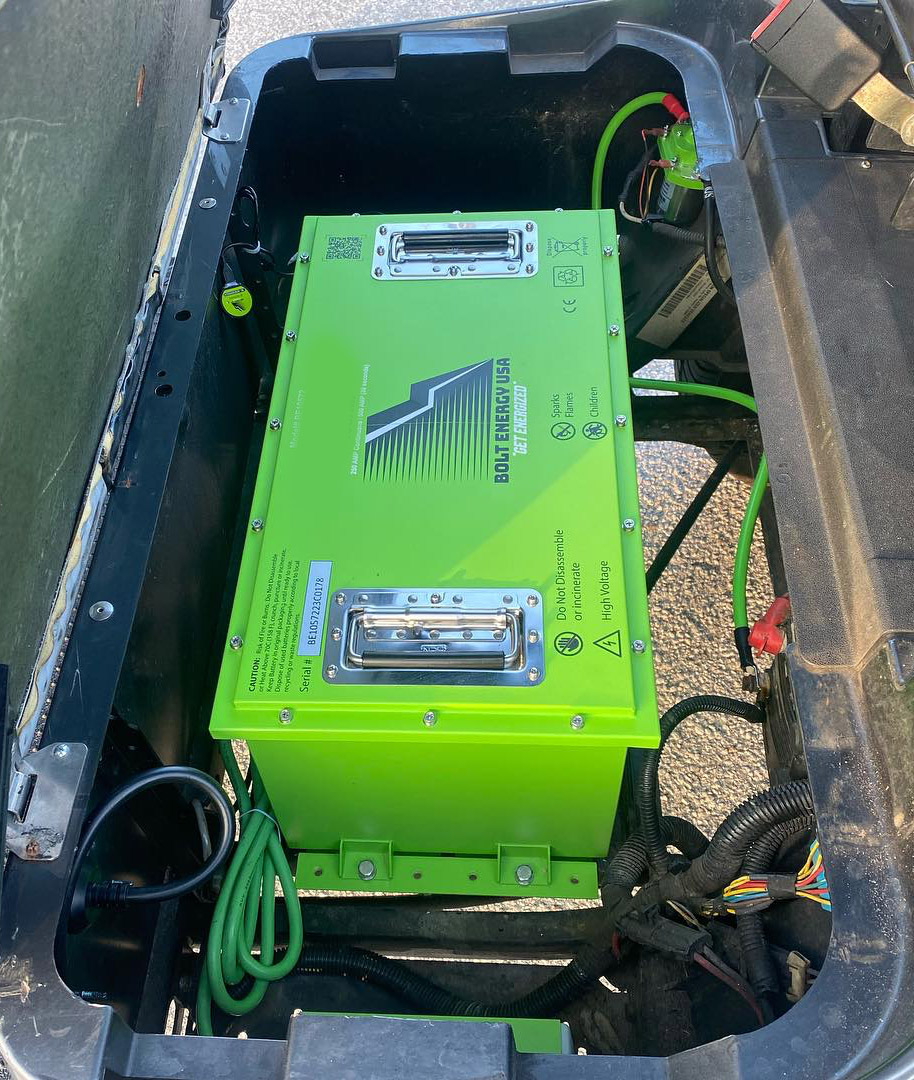 Our Best Golf Cart Batteries
All of our lithium golf cart batteries are designed to work seamlessly with a wide range of golf cart brands. These brands include Bad Boy Buggy, Advanced EV, Elite, EPIC, Bintelli, Coleman, Club Car DS, Club Car Precedent, Evolution, EZGO TXT, EZGO RXV, GEM Cars, Madjax X-series, Navitas Storm, ICON, Kandi, Tomberlin, Trojan EV, Nivel X-series, Titan, Vivid, and Yamaha. Reaching out to Bolt Energy USA today for the best golf cart battery in the industry!
What Our Customers Say
Bobby at bolt was more than help when it comes to explaining everything about this battery. Installing was pretty simple and the power this battery has compared to lead a battery is amazing the design looks amazing and comes with solenoid and wires needed to do the swap. The whole kit includes everything for the installing will recommend 100 percent and the customer services is top notch im glad to be part of Bolt Energy USA family.

Yunier Delgado
We've had our Bolt battery in our 6 seater precedent for 5 months now and it's a BEAST and holds strong! We use our cart every weekend as our primary car and have never had a single issue. We have a big system on our cart, amp, sub and Tons of light pods and it handles everything. It also increased our speed by a few miles! Very happy and recommended to everyone and meet! Customer service is top notch and was there for me thru the installation process. Which was very simple with everything provided along with detailed instructions! Great job Bolt on a top notch product! You've gained a customer for life!

Russell Ford
I recently had a 51v 160AH Bolt lithium battery installed in my lifted Bintelli 6P cart. All due diligence was made in research and shopping on both the battery and the company I was buying and I can confidently report 5 stars. Bolt Energy has the best golf cart battery in the industry. The team takes a personal interest in their work and it shows on their customer service and hunger to build a great relationship with their clients.

Bill Staaf
I just installed the lithium 48 volt 105 Ah Battery in my golf cart. More pep and endless (seems like it) run time, fast charging. EXCELLENT. Fast shipping, Amazing service, no email work order numbers here, call them and they quickly answer you questions and help however necessary. I would buy from them again, but probably won't have to.

Charles Pedersen
Contact Bolt Energy USA
The Best Golf Cart Battery In North America!